Over the years, I have reviewed quite some Essence skincare products. My consensus has been that for the price it can be a good starting point if you are a beginner with skincare. For mature skin like mine, it may not be the best. Let's see how I fared with the Essence Hello Good Stuff Aloe Vera Gel.
As I was looking up this product for the review, I found out this is in fact not called the Essence Aloe Vera Gel, but that is essentially what it is. The full name is the Essence Hello Good Stuff 48h Intense Hydro Gel with Aloe Water & Hyaluron. What's in a name?
Skincare review: Essence Hello Good Stuff 48h Intense Hydro Gel with Aloe Water & Hyaluron
One of the best parts about all things Essence is how affordable the brand is. Especially for skincare, the brand even beats other well known brands that fall in the cheaper category. At €4.69 this product is no different. It is a hydrating face serum and since my skin loves all things hydration, I wanted to give it a whirl.
What does this product have to offer?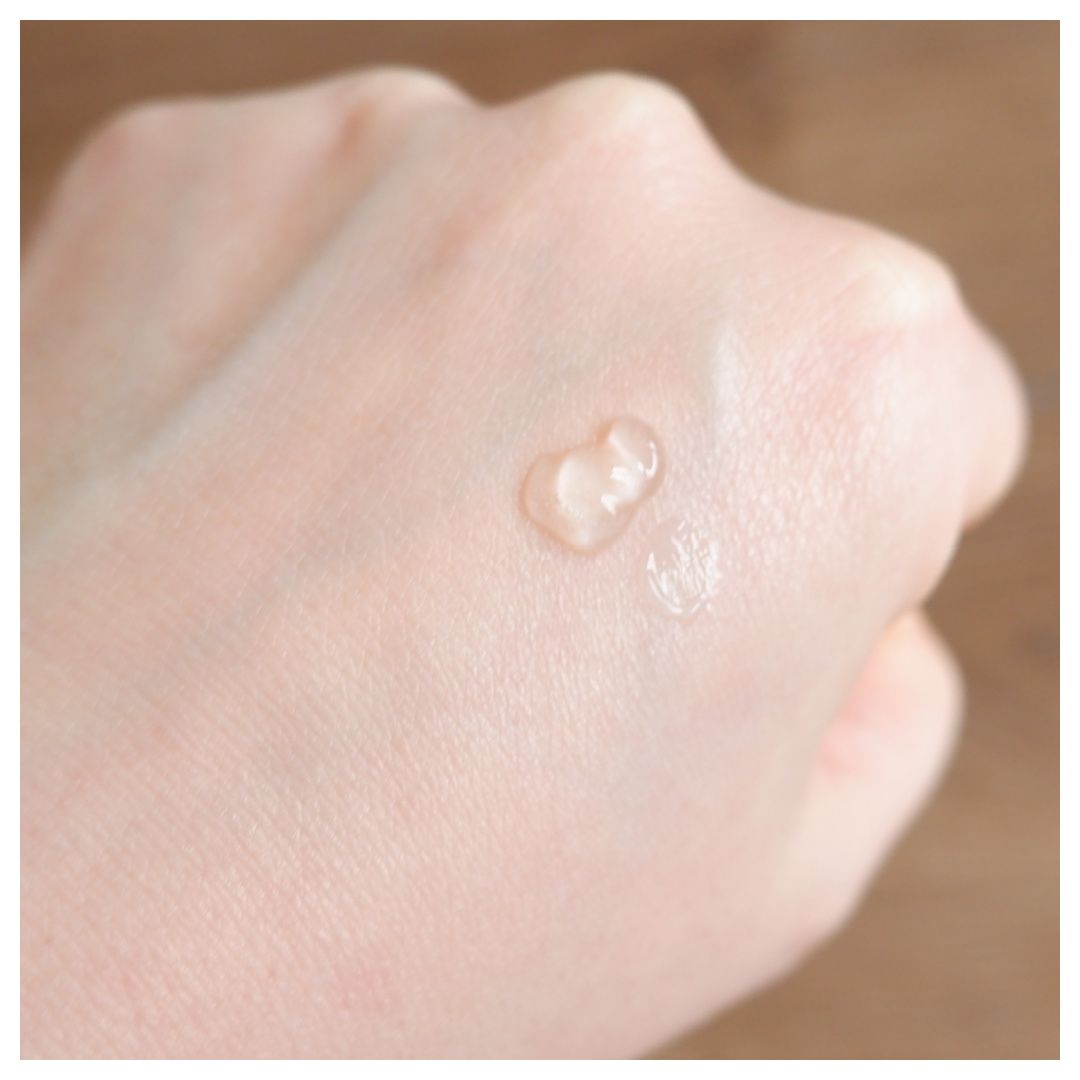 I would describe my skin type as dry/ dehydrated and sensitive. I am in my late 30s so I need my skincare to pack a bit of a punch for it to actually do something. Then again, I figured this could be a nice step in my morning skincare routine.
These are the ingredients:
Aqua (Water), Glycerin, Aloe Barbadensis Leaf Water, Niacinamide, Sodium Hyaluronate, Tocopherol, Carbomer, Pentylene Glycol, Ethylhexylglycerin, Sodium Lauryl Sulfoacetate, Sodium Oleoyl Sarcosinate, Sodium Chloride, Sodium Oleate, Sodium Hydroxide, Citric Acid, Phenoxyethanol, Sodium Benzoate, Potassium Sorbate, Parfum (Fragrance), Eugenol, Limonene.
As with much of the Essence skincare I have tried, the ingredient list isn't terrible. It's mainly water and glycerin but both the aloe vera and hyaluron are in the top fo the ingredient list. To my surprise it even has niacinamide high up on the list, which is one of my favorite skincare ingredients. So overall, this is quite promising, even though I have found that a separte hyaluronic acid isn't necessarily something my skin needs.
What has been my experience using this?
As predicted this Essence Aloe Vera Gel is nice, but it doesn't necessarily give me what I need. My skin just needs a little bit more and it takes a lot of product for me to get the use out the product. That's why I am writing this review at a rush as I have only been using this product for a few weeks and I am nearly out of it.
Whenver I use this, I need three pumps of product just to cover my entire face. I layer it under my moisturizer and over a face spray, which makes it work quite well. However, with daily use this product won't last very long and even at this affordable price point that can make it more expensive over time.
Should you buy the Essence Aloe Vera Gel?
I think the Essence Aloe Vera Gel is another good product for beginners. If you have young skin and you want to amp up the hydration, you could certainly try this one. However, I would layer it under a moisturizer as it does feature a fair amount of hyaluronic acid which I can only use if I layer it, not by itself.
If you are on a budget this is definitely worth a shot, but it isn't anything special. It may not offer enough for very dry skin as I find it can feel a little bit drying. When I first tried this I tried using it as a primer, but it certainly is more of a skincare product to be used before applying your makeup.
*Link is affiliated.
What do you think of Essence skincare?