The Inkey List was one of the brands that I very much wanted to try. This is the third product I have tried by them and so far: none have been my favorite. The textures have been off for me and with this one in particular: the scent is very very unpleasant. Here's why I didn't love this.
My main reason for wanting to try The Inkey List is because I heard so many rave reviews. It was touted as 'the new' The Ordinary after that brand got some backlash, but so far I have not loved anything I have tried enough to repurchase it again, or as in the case with the Bakuchiol moisturizer to even use it up.
Skincare Review: The Inkey List Bakuchiol Moisturizer review (retinol alternative)
There's a lot that The Inkey List has going for themselves. They are one of those fuss free skincare brands that does great, effective skincare at a lower price point. At just €15 this is really not that bad and it's a great way to try out a skincare product to see whether it works. Since this was my first experience with a retinol like product I knew I wanted to ease my way in.
What does this moisturizer have to offer?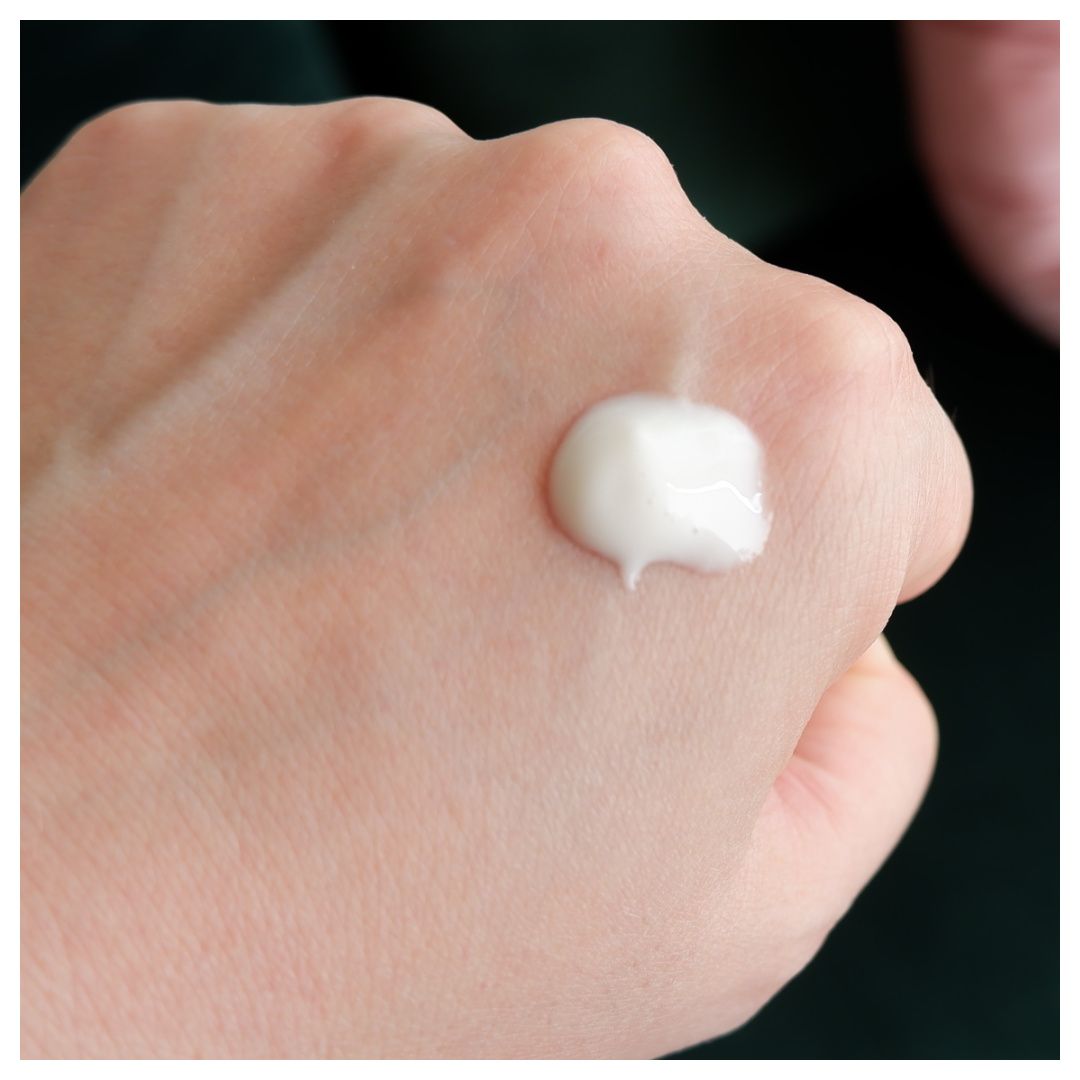 My main reason for trying this product was because I found out this was recommended as a good retinol for beginners. Bakuchiol is a natural, plant-based alternative and so it should give you the same benefits as a retinol but without the harsh effects on your skin.
And I have heard some horrifying stories of people trying retinol for the first time! With my sensitive skin that can be very reactive with most skincare on a good day, I figured I had to ease my way into it. This is a moisturizer that still has the ability to minimize fine lines and wrinkles and stimulate your skin's natural ability to produce collagen for elasticity.
Why didn't I love this?
Let's first unpack the ingredient list:
Aqua (Water/ Eau), Squalane, Glycerin, Propanediol, Plukenetia Volubilis Seed Oil (Sacha Inchi oil), Dicaprylyl Carbonate, Bakuchiol, Phenoxyethanol, Sodium Caproyl Prolinate, Hydroxyethyl Acrylate/Sodium Acryloyldimethyl Taurate Copolymer, Carbomer, Sodium Hydroxide, Ethylhexylglycerin, Sodium Stearoyl Glutamate, Polysorbate 60, Phytic Acid, Glyceryl Polyacrylate, Sorbitan Isostearate, Tocopherol.
One of the reasons why people love The Inkey List is the limited ingredient list but here it's still quite a long one. It's mainly water, squalane and glycerin and the bakuchiol is in the top half of the ingredient list. So this is certainly effective and I found that in terms of it being effective I could say yes it definitely works but for me this was a bit too intense to use it often enough to see the effects.
So why didn't I love this? Two reasons: I couldn't use this often enough as it really made my skin go super red whenever I used it straightaway. Secondly, it smelled terribly. One of the things I love about The Inkey List is how it is not fragranced, but that does mean we get to smell the actual combination of ingredients and it is very unpleasant with this one. It smells like fish and it would take hours for it to go away. The result? I didn't find myself reaching for this enough and after weeks of trying it, I decided to stop using it as I really didn't enjoy it.
Should you buy The Inkey List Bakuchiol Moisturizer?
I think this can still be a good product for many people. If you want an effective retinol like product that isn't as strong as true retinol, this is great, provided you can use it often enough. And if you are sensitive to scent like I am, then this may prever you from using this consistently enough to get the benefits that help your skin improve. So I am sad to say this isn't my favorite.
*Link is affiliated.
What is a skincare product that you cannot use because of the scent?