With clean beauty being all the rage, I could not be left out and try some more products by clean beauty brands. Kosas is a cult favorite and their Tinted Face Oil seems to be getting mixed reviews. How do I feel about this?
So I really wanted to try a Kosas face product as well. Their Revealer foundation is a product with a lot of hype, but the formula is a bit too rich and matte for my liking. So I decided to pick up the more lightweight Tinted Face Oil instead. Here's how that went.
Review: Kosas Tinted Face Oil in 1
At €48 this foundation is not cheap. I find that most clean beauty products tend to be a bit more expensive, probably also because they are slightly hyped up. I buy most of my Kosas products through Revolve, but there are more and more places that stock the brand and they of course also have an official website you can choose to shop through.
What does this face oil have to offer?
So I am roping this product into the 'skin tint' category of my makeup collection, but the brand calls this a face oil. It is a thin, lightweight formula that is very runny but it is definitely on the oily side. So if you already have oily skin you may want to stay away. For my dry skin? It ended up being a lovely product.
According to the brand, this should feel weightless, be moisturizing and be a skincare and makeup hybrid. It has a dewy finish with a natural finish and it should feel like your skin but better. Over time this should even improve your skin but I wasn't able to test this product for long enough to be able to test that claim.
What is the coverage like?
You can see above that this product is very dewy. It has a very lightweight texture but it can be messy as the product is very runny. It is best applied with a brush I find, but you could use fingers as well.
The coverage is even but very lightweight and it covers up my redness enough. This mainly looks like it disappears on the skin. It feels more like a moisturizer than a makeup product.
What is the shade match like?
I got this in the lightest shade available: 1 and as you can see it is still slightly too dark and yellow. Is it noticeable once the rest of my makeup is on? No. What it does do is accentuate some of my peach fuzz.
My main worry with this was the wear time, but on my dry skin this wore well all day. As it is an oil based base product I was afraid it would look horrible after a while but this looks even better throughout the day. Just be careful with powder as it can look a bit clumpy if you apply too much.
Should you buy the Kosas Tinted Face Oil?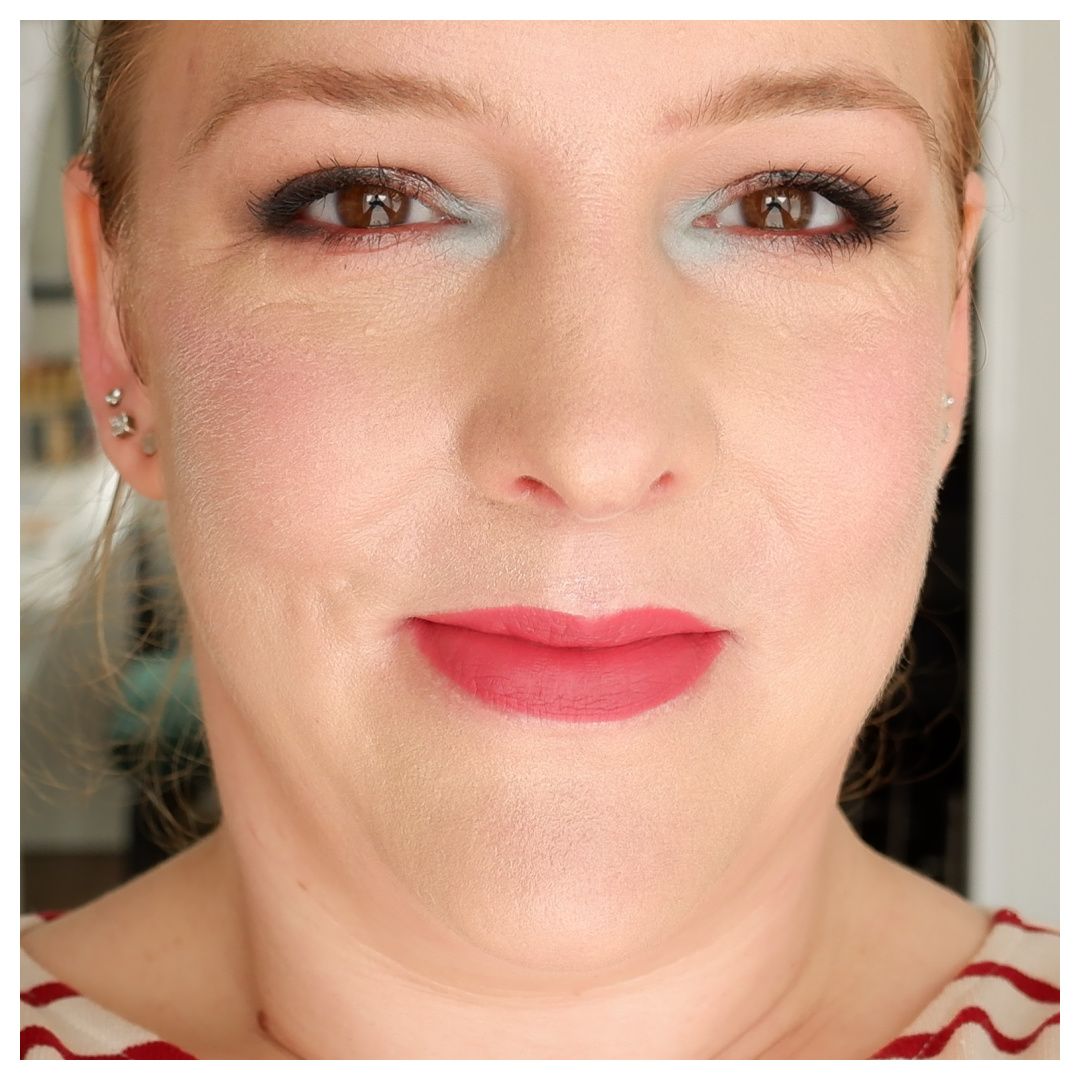 As much as I like this product, I can understand why this received such mixed reviews. It is oily and if you have anything but dry skin, this is not for you. The shade range could be better if they did more undertones and I feel this is therefore not for everyone either.
That said, the main issue I saw most people having with this was the scent. This smells like french fries but I only notice it if I have it on the back of my hand and stick my nose in. If I apply it to my face I don't smell anything, so it wasn't something I was bothered by.
Overall I like this and I will definitely be using this more over time. I think it can be especially be nice in the winter time when my skin gets even drier and can just use all the moisture it can get. A great product for anyone with super dry skin.
* Link is affiliated.
Have you tried a tinted face oil before?