We are nearly running out of Catrice products to review, but I still have a few left for you. The Catrice Magic Shaper Contour & Glow stick is one I was curious after, but not the most enthusiastic about. Still, I wanted to see whether I like this as much as some of my more high end cream bronzer & highlight sticks.
What we have here is a dual-ended product with one side dedicated to a contour product, the other side is a highlighter. There are a few shades available and I have mine in light. Since I use contour as a bronzer (as most contours are too warm for me), I will be reviewing this as such.
Review: Catrice Magic Shaper Contour & Glow stick in Light
Catrice has slowly been going up in price over the years. This product isn't super expensive but I feel it is expensive for what it is. At €5.49, this is one of the more expensive Catrice products. Usually it's only base products that go up in price, but here I feel you don't really get what you pay for.
What does this product have to offer?
This dual-ended product seems to give you best of both worlds: a one-stop-shop for all things contour and highlight. I have mine in the lightest shade Light. The reason why I find this expensive is the amount of product you get. It says you get 9 grams of product, but that's of course across the highlight and the bronzer. Not a lot of product at all.
What does this swatch like?
In a build up swatch this doesn't look too bad and the product claims it is supposed to make makeup easy. It should be blendable while also allowing you to choose how intense you want your look to be.
While this looks like it will deliver on those fronts in a swatch I feel it doesn't quite deliver while on the face. This is difficult to apply. The sticks both need a lot of warming up on the back of your hand as the product is quite stiff.
The highlighter hardly had any pay off when I tried using it directly on my face. It is best to warm it up against your finger tips and then tap it onto your face. Similarly for the bronzer: warm it up on the back of your hand and pick it up with a brush for the best results.
What does this look like on the cheeks?
This is a before and after. Do you see much of a difference? Because I can't. At the top is my cheek without product, below with both the highlight and the bronzer applied. I like the shades well enough but the textures of both don't sit well on my skin. Especially the highlight is too thick and emphasizes my texture quite a bit. The bronzer sheers out a bit too much and ends up looking like a muddy stain more so than anything else.
Should you buy the Catrice Magic Shaper Contour & Glow stick?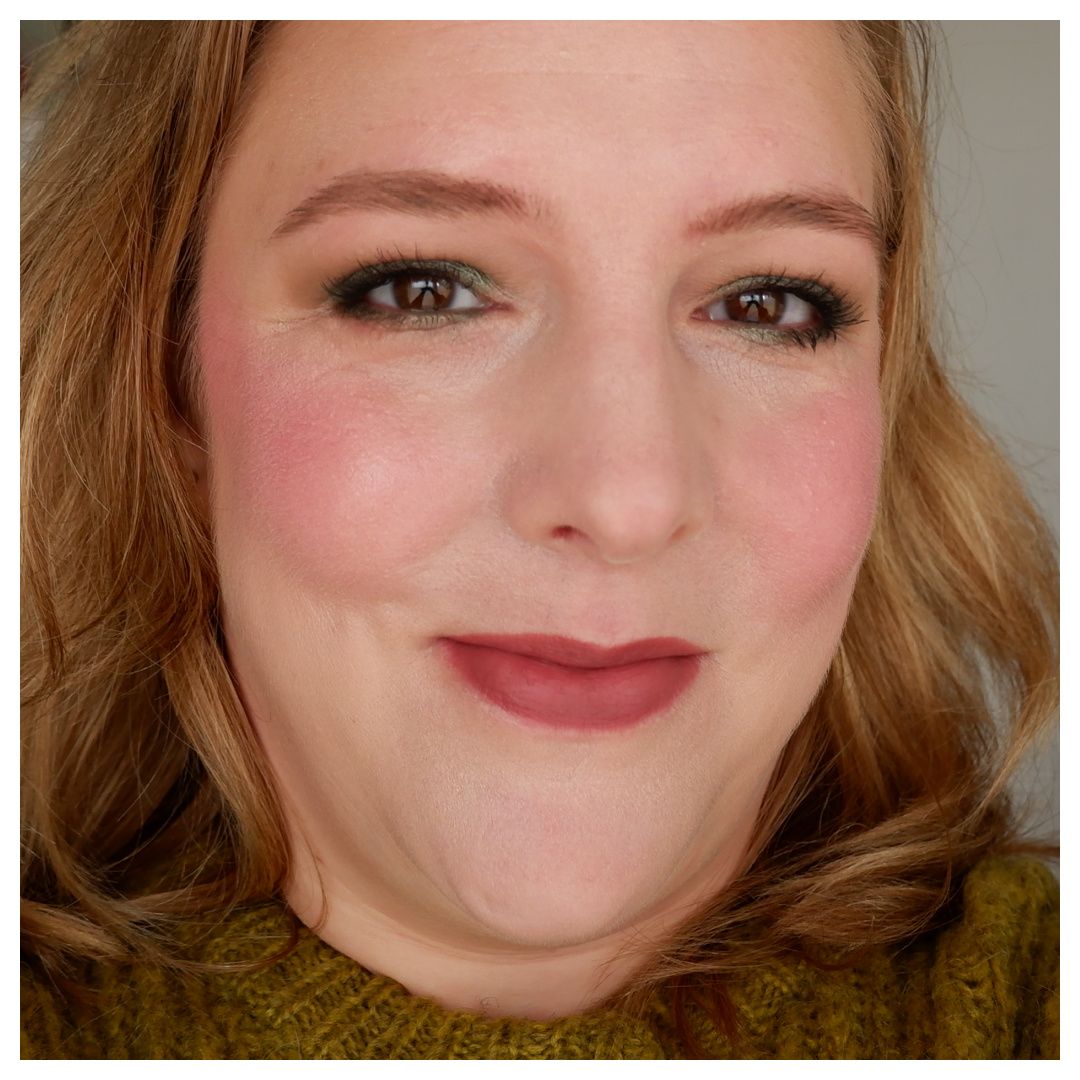 While I really like the idea of an easy to use makeup product, this looks like it but isn't easy to use at all. It requires quite some steps to get this to show up and look nice. I just want a little bit more and felt this is quite possibly my least favorite of the new Catrice launches.
It's not that it doesn't work at all, but it doesn't live up to my expectations. This is a product clearly aimed at beginners, but I don't find it beginner friendly. The product is also a bit thick and heavy so perhaps better on oily skin. For me, this wasn't great so I would suggest you skip this one.
*Link is affiliated.
What was the last lackluster product you used?