After having tried the MAC Glow Play blush in Heat Index and loving it, I knew I wanted to own another shade. So I decided to go for a bold color! Say hello to Rosy Does It. This hot magenta shade comes in the same lovely putty cream-to-powder formula as Heat Index, but the shade is quite possibly even more intense looking in the pan. Let's see how I get on with this bright, colorful shade that looks like a bit of fun and possibly a great flushed, just in from the cold kind of shade for fall/ winter. But I am not going to lie: this also looks quite intimidating. Let's get started!
Review: MAC Glow Play Blush in Rosy Does It
So this retails for the same price point as Heat Index: for €33 from a MAC retailer near you. MAC is quite widely available I feel so I don't think you'd struggle too much getting a hold of this if you were interested in buying this one. The Glow Play blushes come in 11 different shades and if this looks like too much out of your comfort zone the line also offers a lot of nude shades. That said, I love a bit of color to my cream blushes and so I wanted to try another bright shade.
What does this blush have to offer?
So while Rosy Does It looks very intense and perhaps a bit in your face, I love shades like this for a cream formula. The Glow Play blushes in case you don't know have a cream to powder formula that is sheer to buildable so this really isn't going to be too intense. I feel when I touch these blushes that they very much feel like one of the putty blushes. They have a bit of bounce to them, making them fun to use, but I do feel you need to use your fingers for the best application.
What is the shade like?
Rosy Does It is not for the faint of heart. It looks like a hot magenta purple in the pan. MAC describes it as a jewel toned purple. In short: it's a stunning cool toned shade. It very much reminds me of the Lisa Eldridge Insanely Saturated lipstick in New Wave, but then as a blush shade. And we all know I love a good cool toned blush and purples are quite hard to come by. Let alone have them be flattering. Because this has brightness but also some depth I feel it can be great for many different skin tones from the fairest of the fair to the deepest of the deep.
What does this blush swatch like?
Remember this being sheer to buildable in color? That's exactly what you get. The blush is intense but using the warmth of your fingers this can be sheered out to just a wash of color. Full on in a swatch it can look a bit intimidating but you can see how this has almost a blue undertone. Could this be the most cool toned blush I now own? Very well be, so this may not be for everyone as this will just clash on people with warm undertones in their skin.
How does this apply to the cheeks?
What I love here is how it gives just a wash of color but it really doesn't look too intense once applied to the cheeks. Granted, I use fingers and I feel the warmth of my fingers greatly helps this to blend in and look better against my fair skin. It is nice and bright and I think this will be a great blush for the winter time especially. It will work well when my skin goes even paler and still add a fresh pop of color which is what I was hoping this would give me. It's certainly there but I love how this looks with an otherwise simple makeup look.
My final thoughts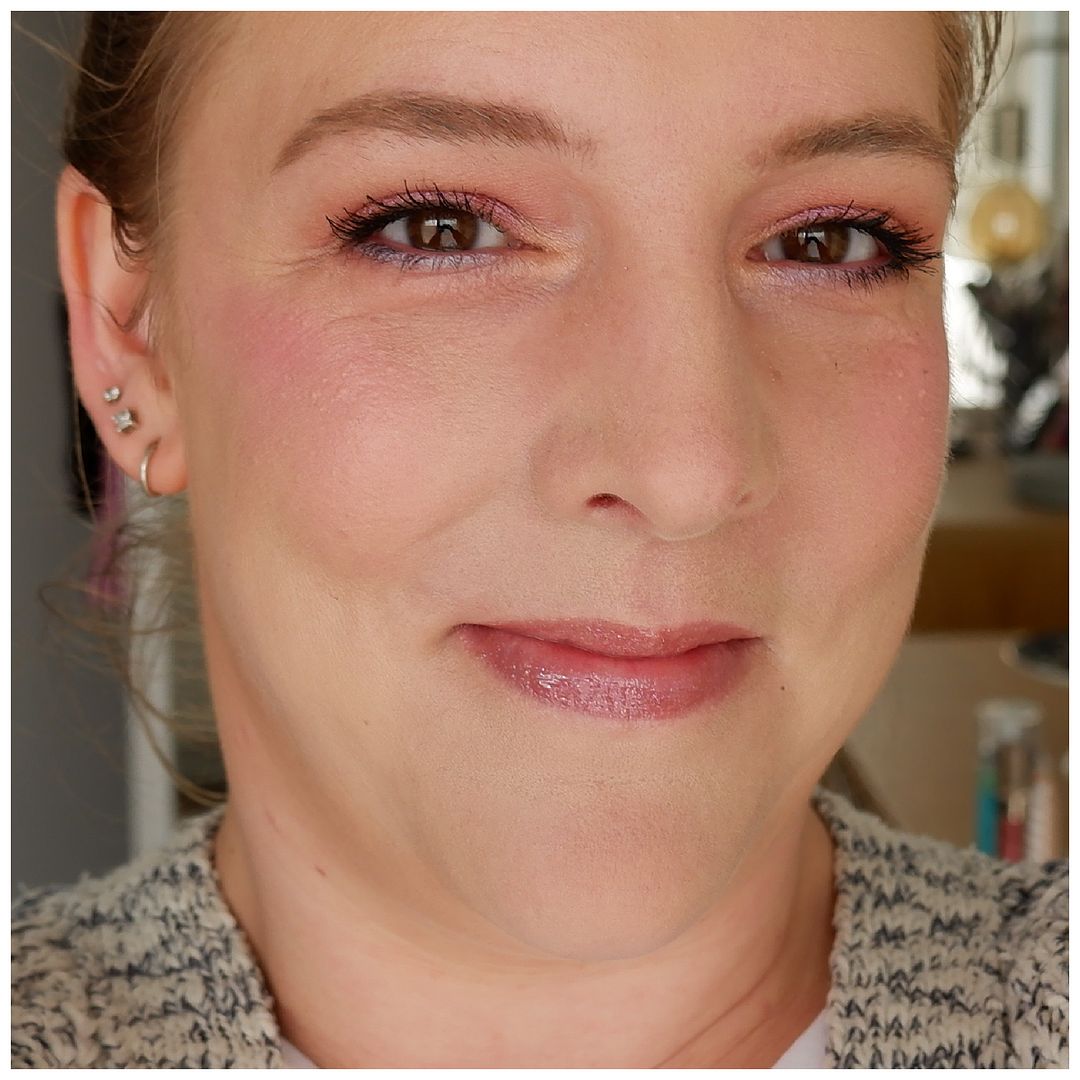 Rosy Does It ended up being another great shade in the MAC Glow Play blushes. I have now gotten a feel for what this can do on my cheeks and I will definitely be bringing this back out in January or February. When I am at my palest I think this will look even better on me. Overall, this blush is quite unique in my collection and it makes for a good cool toned option. We don't get enough of those, so definitely look into this if you have the option and you love a cool toned blush.
Would I recommend the MAC Glow Play blush in Rosy Does It?
The MAC Glow Play blushes are what made me fall in love with MAC blushes for the first time. I had tried some over the years, but never liked the formula or the shades I got. And then I spotted these and they go so well with what I like doing with my makeup. They blend easily, the shades are very universally flattering but the line also offers good variety and this is so easy to apply. It gives you the feel of a cream, but with the look of a powder. What's not to love?
What do you think of Rosy Does It?