I love me some Lisa Eldridge products. I have reviews up with the foundation, the entire range of bullet lipsticks and some other products as well. A product I have yet to review? Her Liquid Lurex liquid eyeshadows. Today I am reviewing the shade Emily.
This isn't the only Liquid Lurex shade I own. I also own Anaïs, which I showcased in this short video, but the shade I was after was Emily. It seems to be a stunning taupe shade and we all know I love a good taupe shade.
Review: Lisa Eldridge Liquid Lurex eyeshadow Emily
Lisa Eldridge as a brand is of course not the cheapest. This product retails for €23 which can be quite a bit. However my love for the brand comes from the fact that the color selection is just always on point as there is a great focus on undertones. Don't want to spend that much money on a liquid eyeshadow. I personally love the Essence Luminous Eye Tint as a great, much more affordable, alternative.
What does this product have to offer?
The Liquid Lurex is a liquid eyeshadow with a doe foot applicator. It is available in 15 shades, most of them warm toned. The shade Emily spoke to me instantly as it is described as a minky taupe with gold, silver, rose and magenta sparkles. So this shade it both warm and cool toned, meaning it can work for many different people.
How does this swatch?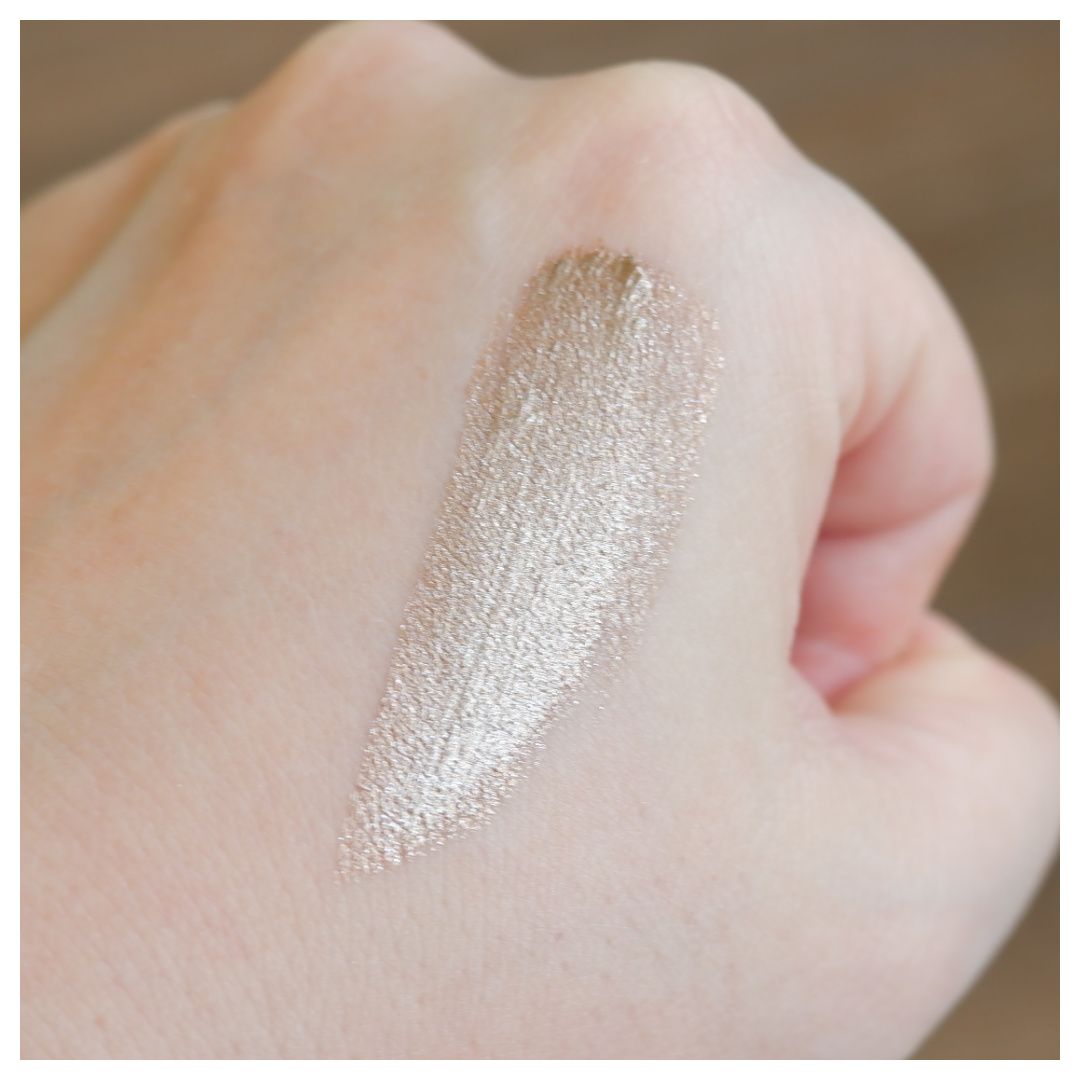 Formula wise this promises to be a great one-and-done shadow. It sheers out quickly and beautifully but I feel that I need one or two layers for a full on effect. The swatch I am showing here is when it is unblended so you can see the intense pearl and shine this has.
It lasts all day as it sets down quickly but not before giving you plenty of time to blend. You can tap a little bit on for a sheer layer of shimmer, or you can apply it full on as I did in the look I am showing you below. In short, it is a very versatile product that can take any eye look to a different level.
How does is apply to the eye?
On the lid, this sheers out beautifully and blends greatly into the mattes I used to setup the rest of the eye look. It's not as cool toned as I had hoped, but still a great neutral shade that will flatter many different skin tones. In some lights this looks rose gold, in others silver and other it looks more golden.
I am wearing this eye look in three of the videos going live on the blog this week, so if you want to see what this looks like when I move my face and it catches the light, you just need to stay tuned. But it is truly a stunning product.
Should you buy the Lisa Eldridge Liquid Lurex in Emily?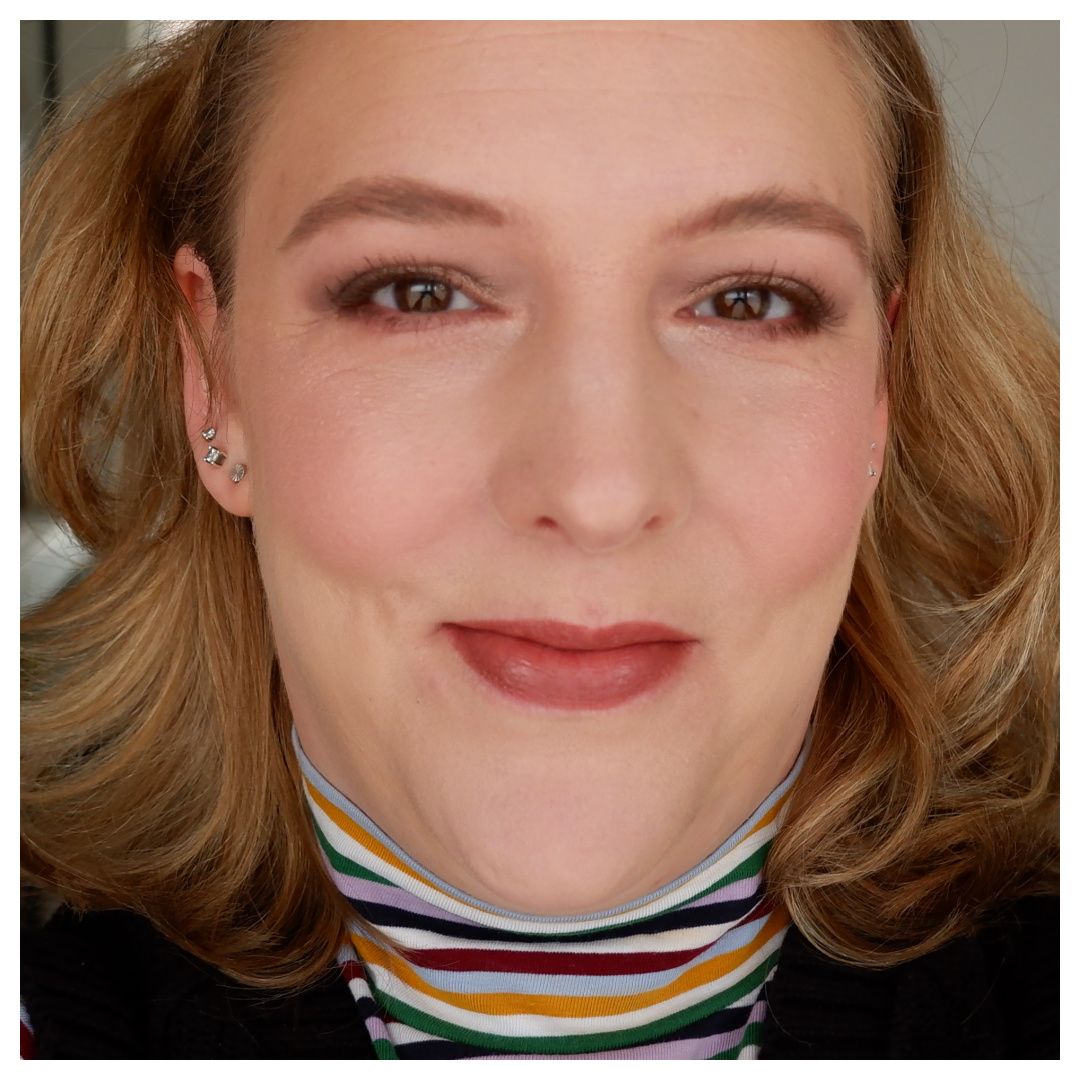 As much as I love Lisa Eldridge as a brand and makeup artist, this product is not my favorite in the line. I also tried Anaïs and that one I struggled a lot more with building up. Personally I have never tried a cream or liquid eyeshadow that is by a more high end brand that I find truly worth the higher price tag. To me, I can get a similar effect with the far more cost effective Essence liquid shadow I compared this to above. It just isn't as unique as the lipsticks which I think are revolutionary in terms of formula and shade range.
That said, I do really love the way this product performs and how it looks on the eye. It lasted all day, didn't budge and I feel it looks absolutely amazing. There is a sophistication to this that cheaper products do not have, but whether that is worth a €20 price difference is up to you. In this case, I find it worth it and I am happy with my purchase, but I can imagine that for some people this is pushing what they would be willing to pay for a product like this that has an effect that can easily be achieved with other products.
*Link is affiliated.
What is a liquid eyeshadow formula that you love?