We all know it: Catrice can do great highlighters. The More Than Glow and Glow Lover highlighters are both stunners that came out previously. Their latest rendition? The Glowlights Highlighter. Is it as good as these previous highlighters from the brand?
The Glowlights highlighter is currently only available in one shade: 010 Rosy Nude. This may not make it seem very suitable for all skin tones, but this is both warm toned and cool toned and will work for many different people.
Review: Catrice Glowlights highlighter
With Catrice still being one of the most affordable brands on the market, this highlighter is not going to break the bank. At only €5 this is not only a great highlighter at the drugstore, it is a great highlighter period. And in this economy, any saving is worth it.
What does this highlighter have to offer?
First things first, the packaging may be cheap, but the product itself looks stunning. From the shell embossing, the two tone pan and the gold rim: this product looks stunning. It feels like a standard powder highlighter but it applies beautifully. It blends easily and wears a long time.
How does this highlighter swatch?
Swatches do not lie and in a finger swatch this looks just as stunning. You can clearly see here how this highlighter is the best of both worlds. There is a warm undertone with a pink and cool toned flash. You can see it change color in the swatch.
When applied with a brush this buffs out so prettily that it looks like your skin is wet. This does not emphasize texture, can be built up in intensity and it just is one of the best highlighters I have tried in a while.
What does this look like on the skin?
Most highlighters have trouble showing up in a closeup picture, but this one shows up just fine. The picture just doesn't do this justice though. It is much better when you move your face and the sheen catches the light.
My fear before using this was that it would be too dark. But it is not. Yes there is a tan/ nude base to this, but when applied with a brush that blends into the skin and what is left is a great sheen that looks natural yet also fully intense.
Should you buy the Catrice Glowlights highlighter?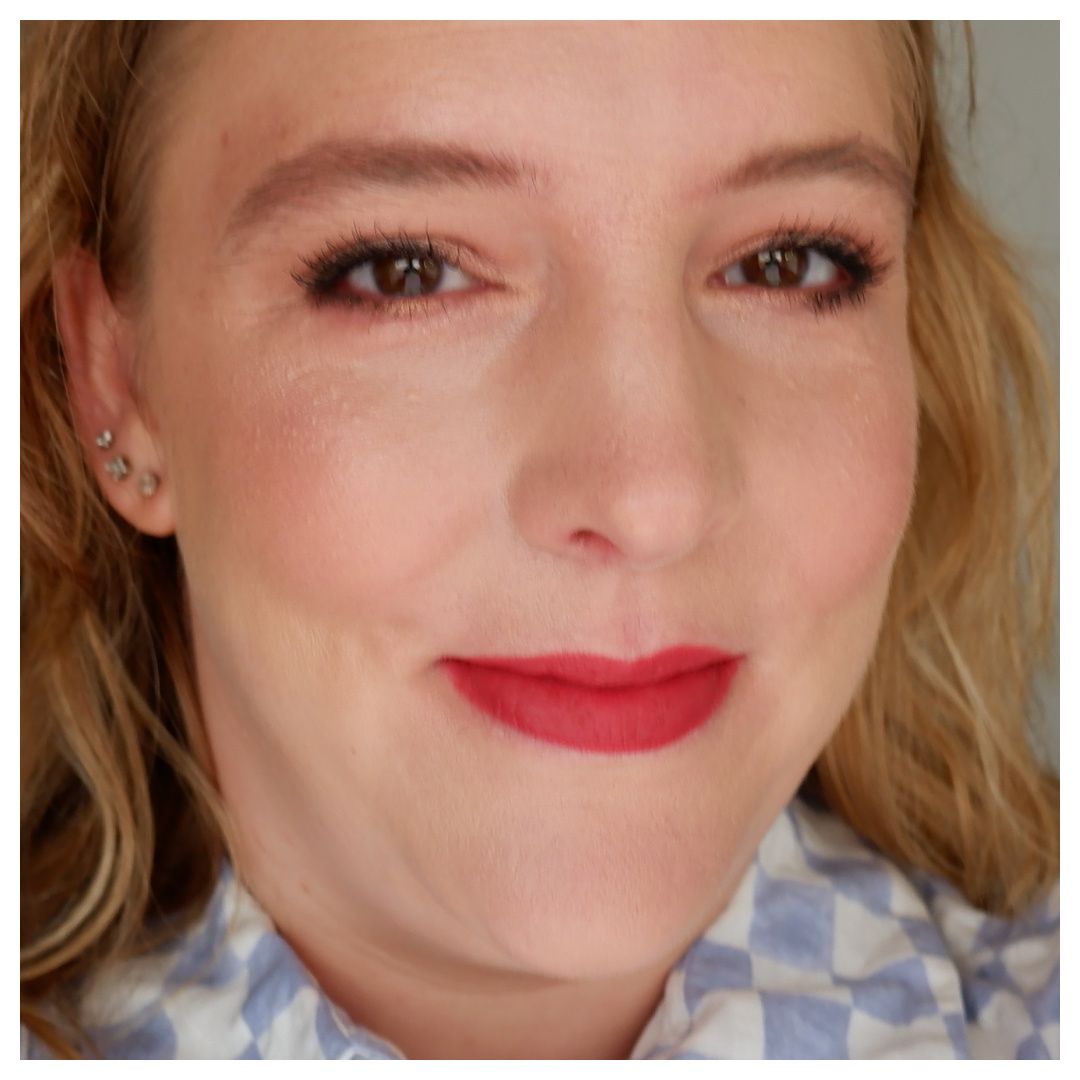 I absolutely adore this highlighter. It is a stunning sheen that just works. I think this can work very well for many people with many different skin tones. Because it has the deeper base that blends in, you can get away with it no matter how light or how deep your skin is.
The sheen is beautiful, it looks natural, it wears well and it is about as cheap as a highlighter comes nowadays. It is not available everywhere yet, but I am hoping this will soon make its way across the globe as this is a great highlighter that I think many people will love.
*Link is affiliated.
What is your favorite drugstore highlighter?